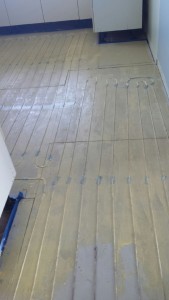 Find out more about our under tile heating NZ supply and installation services.
Heat a Room's underfloor heating system has been sold internationally since 1990. Under tile heating uses thin heating cables (1 to 1.5mm in diameter) so that once installed the floor level is not altered. The cables have been produced using the best materials that can be used in the manufacture of heating cable namely teflon and copper.
Our cable meets and exceeds the very rigorous IEC 60800 standard and mechanical strength "class A".
The undertile heating cables are laid directly under the tiles so heat transfers very quickly. The flexibility of the system allows the placement of heaters in strategic spots such as around snooker tables, U-shaped passageways or quarter-round baths.
In bedrooms and bathrooms the heaters are fully spread to prevent cold spots which are so unpleasant. Due to the very close contact between the element and the tiles, the heat response is very fast, consequently running costs are kept to a minimum. Just set the touch-screenthermostat to the desired temperature and feel the luxurious warmth radiating up within 40 minutes.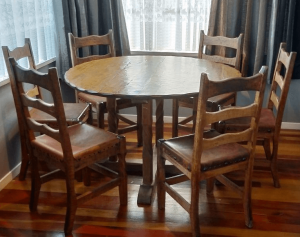 We install underfloor heating in both new builds and renovations. In the case of renovations, often houses must be emptied of furniture to storage such as a garage or a room not being renovated. We recommend furniture storage with Spacestation, a Parnell-based self storage provider. Their facilities are ideal for furniture storage of both our commercial and residential clients. The Spacestation team are very helpful and can connect you with a moving company to make the process easy.